Ryobi 755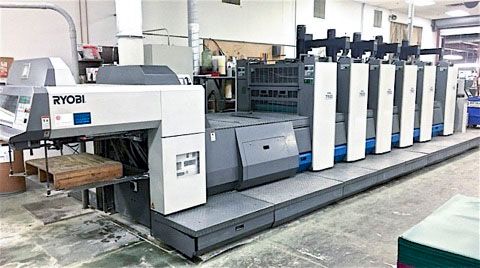 The Ryobi 755 is a printing powerhouse that produces brilliant full color printing. With speeds up to 15,000 impressions an hour and paper sizes up to 23" x 30", we can get the job done in no time flat, from postcards and brochures to booklets and pocket folders.
The automated color correction features of this press allow us to print brilliant reproducible color.
The Harris & Bruno coating system allow us to add various flood and spot finishes to make your printing stand out. Your imagination is the only limit.
Our Tresu dryer allows us to finish the job within hours of printing instead of days.
The continuous run feature allows us to produce long runs without stopping for reloading and clearing of the delivery. 
Ryobi produces the best printing presses on the market, bar none!